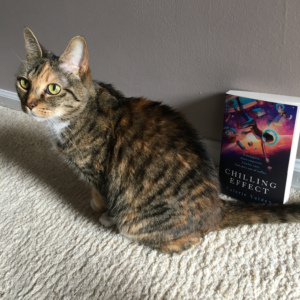 Because one book birthday isn't enough, CHILLING EFFECT gets another in the UK today! Please be sure to pet your local space cat in honor of this exciting occasion.
If you haven't picked up a copy yet, Orbit UK is running a contest on Twitter. Or you can just buy the book if you're not the gambling type.
You can also check out me and the other 2020 New Voices from Orbit Books talking about ourselves and our work. It's an amazing lineup, and I'm so proud to be part of it.
Adios for now, and stay tuned for the cover reveal of PRIME DECEPTIONS!