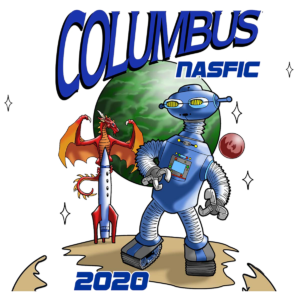 I'm happy to share that I'll be at Columbus NASFiC this weekend–virtually, of course, as many things are in the Time of La Rona. I'm on two panels, one of which I'll be moderating, and I have a reading on Sunday afternoon. Check out the NASFiC website to see the full schedule, which is amazing, and best of all: it's free!
My schedule:
Friday, August 21st at 8:00pm EDT: BIPOC Round Table
Saturday, August 22nd at 12:00pm EDT: The Ever-Expanding Universe of Space Operas
Sunday, August 23rd at 1:00pm EDT: Reading
Hope to see you there!