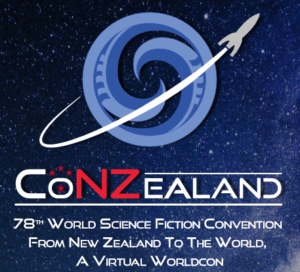 Life comes at you fast sometimes, and in this case, "life" means ConZealand, this year's World Science Fiction Convention, aka WorldCon. I'm happy to be a last-minute addition to their programming; this means you can watch me have entertaining opinions and read from Prime Deceptions live from the comfort of your home.
I'm also doing a kaffeeklatsch, so you and nine of your closest allies can ask me questions about extremely important topics, like which Renegade interrupts are morally acceptable for Paragons to take, or who are the most entertaining party members to bring to the Winter Palace. Or you could ask me about MY books, I guess!
Behold, my schedule:
Tuesday, July 28, 2020 at 8:00pm EDT: Reading
Wednesday, July 29, 2020 at 8:00pm EDT: Kaffeklatsch
Friday, July 31, 2020 at 11:00pm EDT: Not Your Parents' Space Opera
Saturday, August 1, 2020 at 8:00pm EDT: In Space No One Can See You Hide the Evidence: Crimes in Space
If you'll be at ConZealand, stop on by and say hi! If not, you can still say hi to me on Twitter, and maybe ask me that Winter Palace question.
Stay safe, amigos!