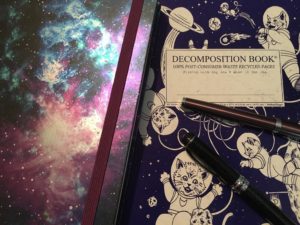 Sumer is icumen in, as the song goes, at least in the northern hemisphere. Every day is hotter than the last, the world is on fire, but the cicadas are still rattling away in the trees and bushes outside.
As a break from all the bad news everywhere, I have a few items of good personal news. First, I've sold two more books to Harper Voyager! Eva and the crew of La Sirena Negra get to have a third book, coming in 2022, in what I hope will be a very fun and satisfying end to their story–maybe with room for future shenanigans? The other book, for now, shall remain super secret, but it's coming in 2023.

If you'll be attending the virtual San Diego Comic-Con this year, you can catch me on a panel of awesome women and nonbinary authors, discussing other awesome women and nonbinary authors, past and present. The other panelists are Nicky Drayden (Escaping Exodus), Marina Lostetter (Noumenon Ultra), Jessie Mihalik (Chaos Reigning), and K.B. Wagers (A Pale Light in the Black). That will be on Friday, July 24 at 3pm PDT (that's 6pm EDT, East Coast residents).
I also have a virtual event coming up on July 29th at 6:30pm, hosted by The Ivy Bookshop, with Michael R. Underwood, author of the forthcoming Annihilation Aria. I got to read an ARC of the book, and it was a delightful space adventure with, among other things, a paladin-bard, which is frankly a multiclass that should exist in more fiction. Check it out, and come to our chat!
Finally, a reminder that I'm in an ongoing Blades in the Dark game that streams monthly on Twitch. Check out the latest episode, or catch up from the beginning. A mech powered by an anxious ghost, a former soldier with PTSD, an eclectic antique dealer with a dark past, and a food-obsessed bounty hunter try to figure out The Case of the Cindered Seal.
That's all for now! Stay safe, amigos, and as the prophets say, be excellent to each other.