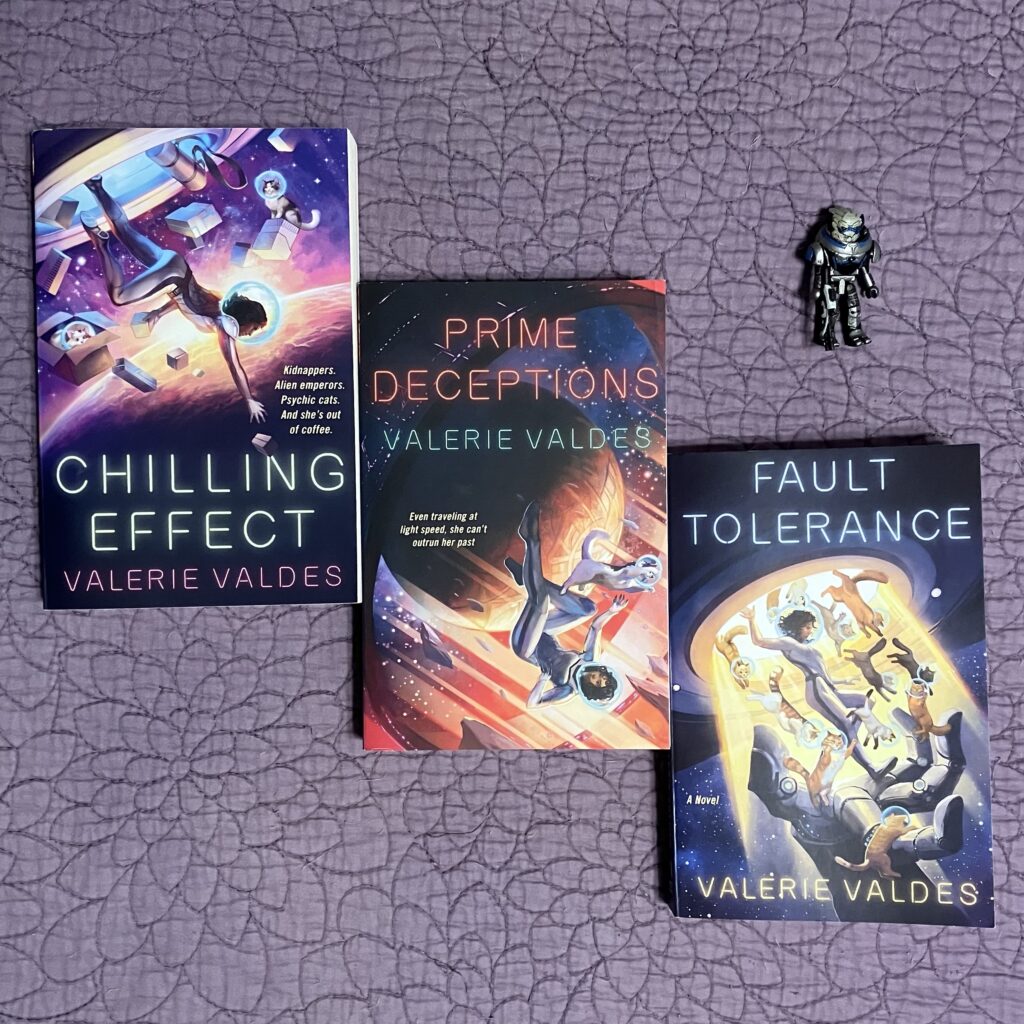 Until the end of next year, my work exists in a nebulous space where it could theoretically win awards if enough people decide that it should. And so, to facilitate that potential future, I present a brief summary of things I could be nominated for, but only the real ones, not the joke ones like "Most Likely to Continue Living as a Hermit in 2023."
Fault Tolerance is the third and ostensibly final book in the Chilling Effect trilogy, featuring giant robots, found family, and of course, psychic cats. It's an adult space opera, so it's eligible for any best novel or best SF awards. Not YA though!
Chilling Effect is the first book in the series, but it's also the series title! You can nominate the whole kitten caboodle for best series now that it's all out and about.
"Team Building Exercise" is a nearish future SF short story in the Bridge to Elsewhere anthology. You can buy the book to read it and find other great stories to nominate, or you can listen to me read it on Story Hour.
"Working from Home" is a fantasy/light horror short story about a mom just trying to summon a demon. Read it in the Don't Touch That! anthology of parenting stories, which you can now grab on Kindle if you didn't join the Kickstarter in time.
As co-editor of Escape Pod, I'd also love it if you would consider nominating some of the amazing stories we published this year (keep reading through December!) and maybe consider nominating us for best (semipro) magazine, and me and Mur for best editors.
That's it for now! Next year I'll have at least two short stories and a novel for you, so stay tuned…